Our photocopier & print solutions
Photocopiers and Printers are at the heart of operations for most businesses. We use them daily and when something goes wrong we notice the difference. Our managed and leased print packages give you the peace of mind that you willl always have access to a high quality printer without having to worry about maintenance or breakdowns. We work with leading photcopier manufacturers to ensure you only work with the most reliable machines available in the market. Our network of engineers work tirelessly to ensure your office printers and photocopiers are upto date with their maintenance schedule. When things do go wrong our engineers are on hand to get your printer or photocopier back up and running as quickly as possible. We even provide loan machines if repairs are taking longer than expected.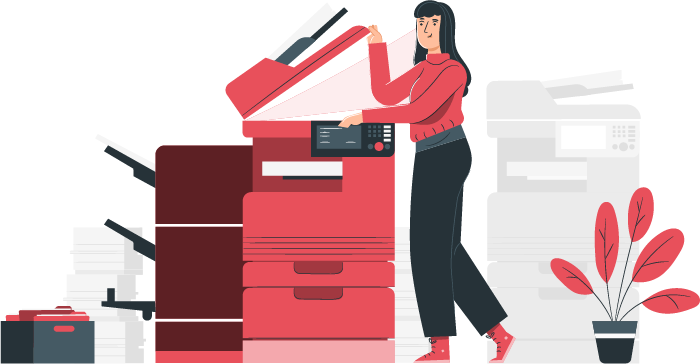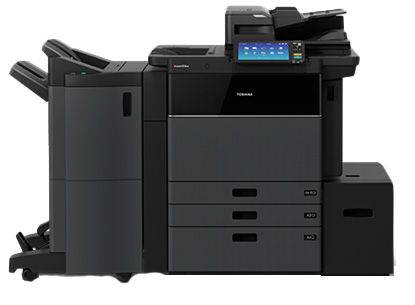 The Next generation of Print is here. Toshiba's e-BRIDGE Next range has come to change the way you operate. Bringing technology for every workplace, delivering advanced functionality, ease of use and peace of mind. Whether you're looking for single function printers, multifunction print and copying systems, software solutions or barcode/label printers, we'll help you pick the ones that are best for you. All our equipment benefits from the latest innovations to maximise return on investment and future proof your business for years to come. By working together we'll design, implement and maintain a data management strategy that not only helps you reach your business objectives but frees up your staff from the burden of office administration. It'll give them time to focus on what they're good at and help your company excel at what it's great at.